Marston is located in Lady Village, at the heart of Sanday.
From your private entrance, a pebbly beach is a 5 minute walk to your left down a grassy path while the Sanday community shop and cycle hire are a 5 minute walk to your right.
Most sites and beaches are less than a 10min drive away but quite far on foot. As the only means of public transportation is the ferry bus, we strongly recommend renting a car or a bike to make sure you can enjoy all Sanday has to offer.
A local bus service meets every ferry sailing during the summer, and runs an on-demand service to the ferry sailings in the winter (07513 084 777 to book).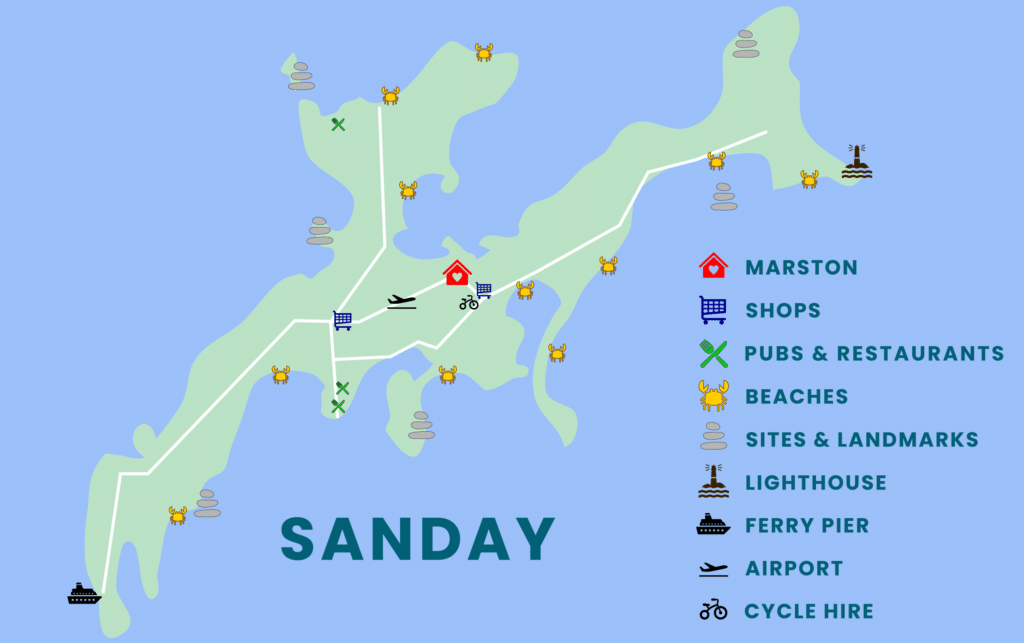 Orkney Ferries has crossings from Kirkwall twice to three times a day.
Foot passengers don't need to book their crossing.
Booking is mandatory if you're travelling by car. At the moment, only phone bookings are available by calling 01856 872044.
Logan Air flies twice a day to and from Kirkwall airport.
There are very few seats on the plane so make sure to book as early as possible if you wish to fly.
To book your flights, visit www.loganair.co.uk.
Walking & driving around Sanday